While it may feel challenging at first, you can make friends and connect with classmates just as easily as you did in the traditional classroom. Many of the techniques you use in-person are applicable in the virtual environment but require some technology tools to facilitate. While taking courses online or through a mix of teaching modalities may feel like you are on an island, remember that you are not alone!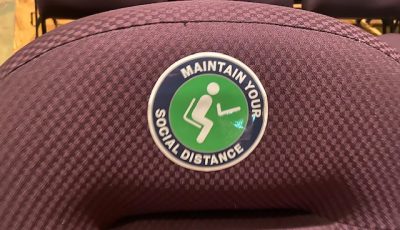 While the flexibility of online classes offers many benefits, it can also cause some unease with students. Taking classes online, either fully or partially, can create feelings of isolation from classmates. Staying connected with classmates is very important regardless of the course format. When you are taking online classes though, it is especially important since you are either participating in asynchronous and synchronous online activities without the benefit of in-person face-to-face time.
Tips for students to stay connected:
Attending ALL Your Synchronous Online Sessions
The first tip for students taking online classes is making sure you attend each class. One of the benefits of online classes is the flexibility to join from anywhere. With this flexibility may come the temptation to miss a synchronous session here and there. Do not give into temptation! Resist the urge to miss a class! Attending every synchronous session when you are taking online classes is especially important. This will keep you engaged in the course and provide opportunities to interact with your classmates and the instructor.
Introduce yourself
Be sure to introduce yourself using whatever technology is being utilized in your course. Be sure to respond to their introductions to make them feel welcome, as well. This is a great way to calm everyone's nerves and make them feel comfortable. You may end up connecting with someone who you never thought you would have!
A variety of technology options are available to make introductions. For example, in the HuskyCT discussion board, you can create a thread for introductions or ask the instructor to create one for you. If you are on a Collaborate or Webex session, consider using the chat feature to introduce yourself and see if anyone wants to study together.
Participate in the HuskyCT discussion boards
Just as discussions are a vital part of an in-person class, they are equally important in an online course. Many online classes will have some sort of discussion component. Be sure to participate! This will provide you with a way to stay connected and to communicate with your classmates and instructor. Seize the opportunity to take part in these discussions. You may end up learning more than you would have thought otherwise.
People often share their experiences and perspectives in these discussions. Other students' input may be different from your own and help you to think differently about a topic. When given an assignment to post in the discussion board, take the opportunity to also read what your classmates post and respond to a few of them.   When responding, ask them questions to allowing for you to engage in a conversation about the content. You might gain a new perspective.
Ask Questions
As a student, sometimes asking questions is a little scary. We do not want our question to sound silly. We may be worried that we are the only one who does not understand. We have all been there. It is always okay to ask questions! That is how we learn! It is especially important for students in online classes to ask questions
Connect on social media
Offer to start a social media group for the class. Communicating outside of the class discussions will help you form stronger connections and gain new friends! Set up a GroupMe with others in your class, in your organizations, or in your dorm.
Establish study sessions
Once you have introduced yourself, feel free to reach out to your classmates and arrange virtual study sessions. You can hold study sessions over Facetime, Webex, Google Hangout or even do a Facebook live or watch party. All UConn students have a Webex account. To learn more about using Webex: https://its.uconn.edu/webex/
Did you know that UConn also has an application for finding others in your class who want to form a study group? Check it out at: https://nexus.uconn.edu/studygroups.php